Your home will already have its own distinctive personality and a porch installation should never hinder it, only add to it. That's why Orion Windows always makes a serious effort to create a new front entrance that fits in seamlessly with the existing character, whilst still giving it a whole new dimension.
Every aspect of the porch will be dealt with in minute detail, everything from the base building, to the door itself, windows, decorative panels and roof. All electrical requirements will also be dealt with efficiently and any necessary UPVC guttering, drainpipes and internal plastering.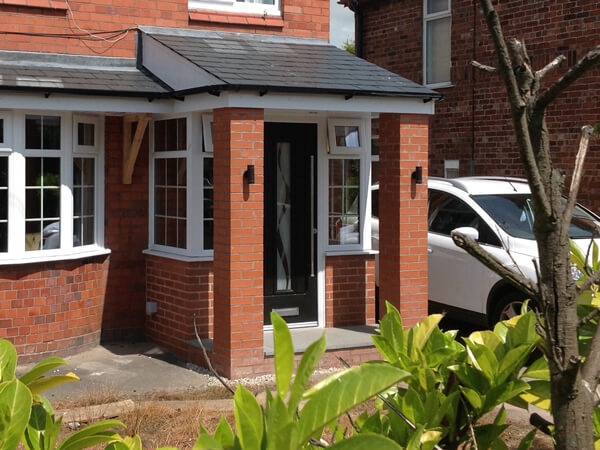 A porch may not be held in quite the same esteem as a conservatory or orangery but it offers a similar level of usefulness in a very different way. It will become an invaluable addition that you're certain to get an extensive amount of use out of every single day. Its presence will prevent other areas of the house from becoming overburdened with belongings so that they're never left feeling cramped and short on space – your porch can take the necessary strain instead.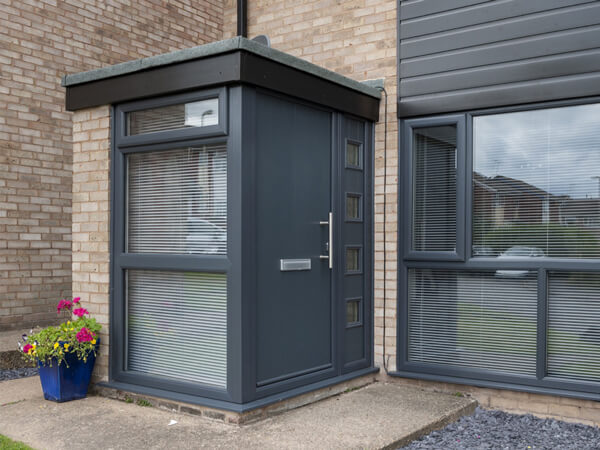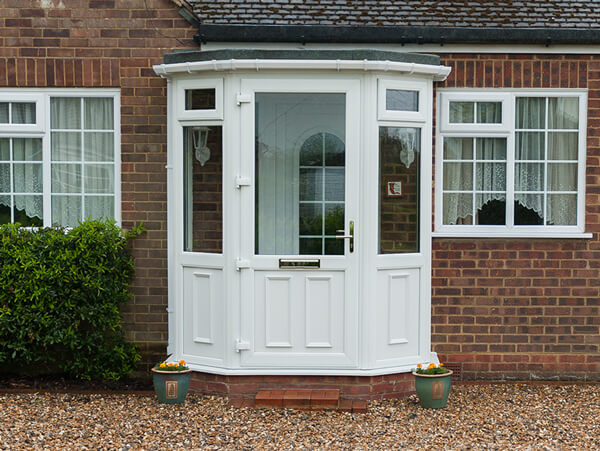 REQUEST YOUR FREE DOOR QUOTE
Simply fill in your details for your free, no obligation quotation, and click "Get Quote"
NEED MORE INSPIRATION? REQUEST A BROCHURE
Simply select the brochure(s) you would like to browse, fill in your details, and then click 'Download'.
Step 1 - Please select the brochure(s) you would like:
OUR FINANCE CALCULATOR
See how affordable your home improvement can be with our Finance Calculator.
Want to speak with an Advisor? Give us a call on 0800 318 140
Our friendly team will be pleased to help with any questions you may have.