Cottage windows are the perfect window for period homes, as they will uphold the authentic style of the property. Despite the traditional look, they are made from modern UPVC, bringing period homes up to date with modern trends such as energy efficiency and low-maintenance features.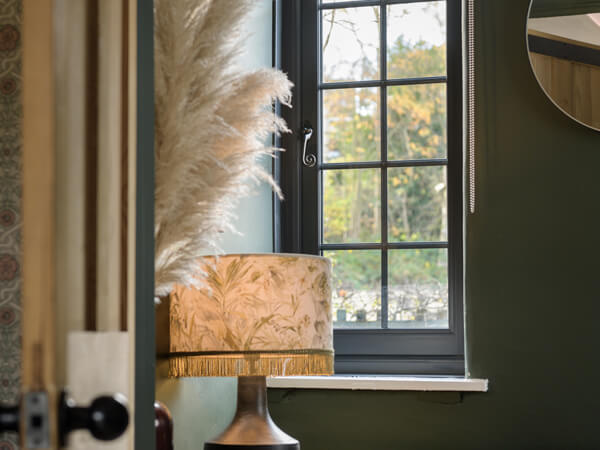 Georgian bars can be placed in any proportion of the window creating an attractive and practical way to enhance the look and energy efficiency of older properties. The Georgian period is roughly defined as the 18th century and is a period which featured classical design and architecture dominated by clean simple lines, a style which is still very popular today. Our cottage windows also incorporate advanced, high security features such as toughened glass and shoot-bolt locks.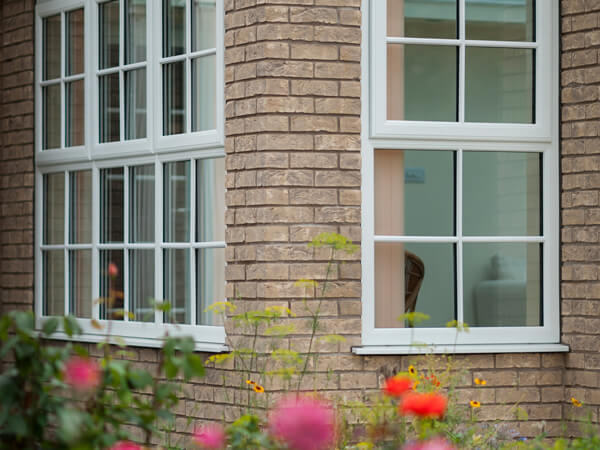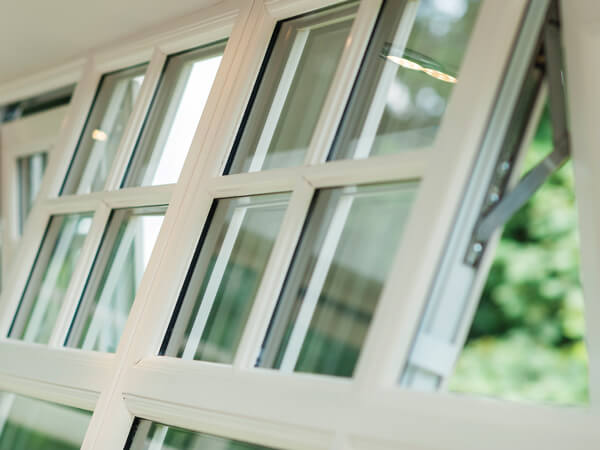 Do your windows have EXTREME protection?
When it comes to performance, security should never be compromised. That's why we are especially proud of our EXTREME collection. Each window within the range has up to 11 visible locking points, providing homeowners in Yorkshire with triple the protection of a standard window.
EXTREME enhanced security with centre VAULTBOLT and multi cam locking technology.
EXTREME enhanced durability with UNIQUE superglide gearbox ensures smooth operation.
EXTREME enhanced COMPRESSION and acoustics with interlocking hinge bolts and optimum weatherseals.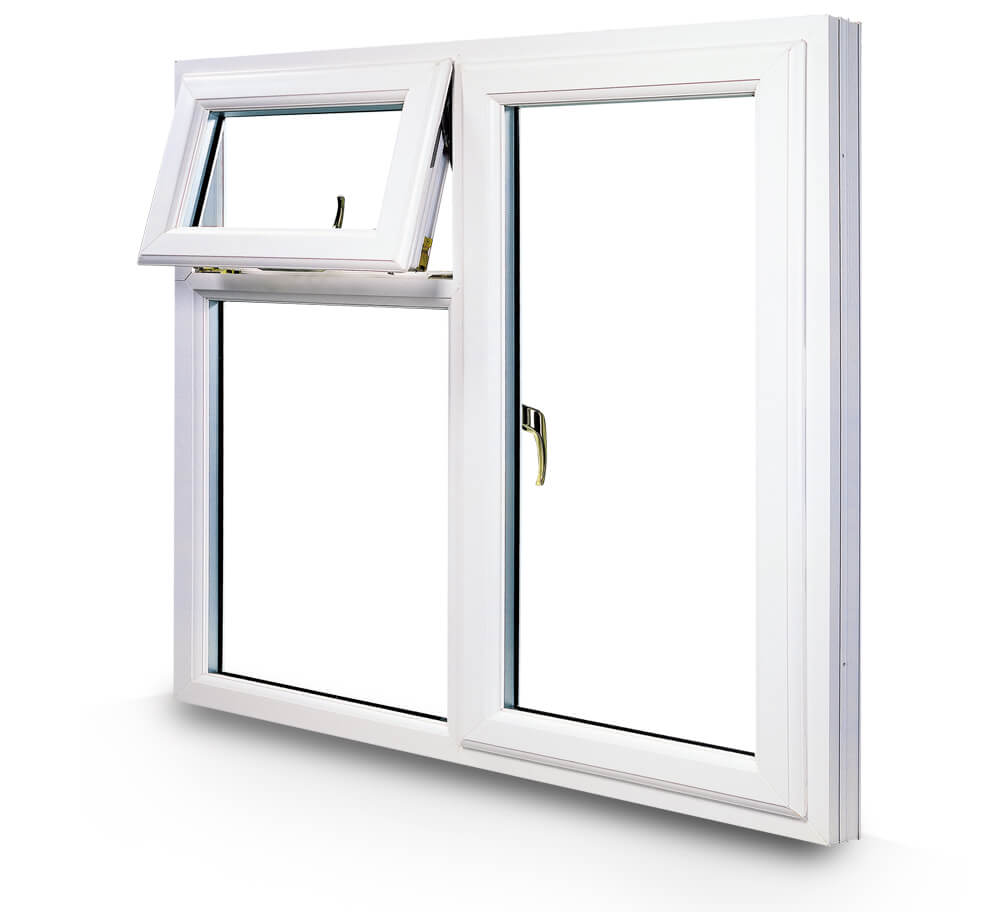 Herculean Hinge
Heavy duty, highly engineered hinges that provide increased load bearing. With anti-crowbar technology and sustained use for a lifetime.
Extreme Locking
Up to 9-point locking system and two high compression hinge bolts to create 360-degree solidity. Also available with enhanced security option designed to meet the requirements of the police-recognised Secured by Design initiative.
Extreme Frame
Highly engineered frames, that encompass 14 chambers (combined sash and frame) to provide supreme thermal performance. Maximum protection against twist and ageing so your windows will look and operate like new for longer.
Extreme Weather Seal
Dual density and high elasticity for twice the standard coverage. Long lasting airtight protection from the elements and added noise reduction.
Ultimate Glass
High performance next generation glass for superb energy efficiency. Ultra-clear outer pane and a super soft coat inner pane. Improved clarity for the perfect view.
Extreme Handles
Our Extreme Handles come in a range of colours to suit your home. Built to last with robust materials and quality finishes.
Reduce your reliance on expensive heating systems…
Owing to the continued development and improvement of the products and methods that we use, our windows will make your home more energy efficient than ever before. They will reduce your reliance on artificial heating systems which are nearly always expensive to run and harmful to the environment. Our windows achieve this by preventing internal heat from escaping, but also by allowing external warmth from the sun to pass into your home to create a naturally warmer room temperature.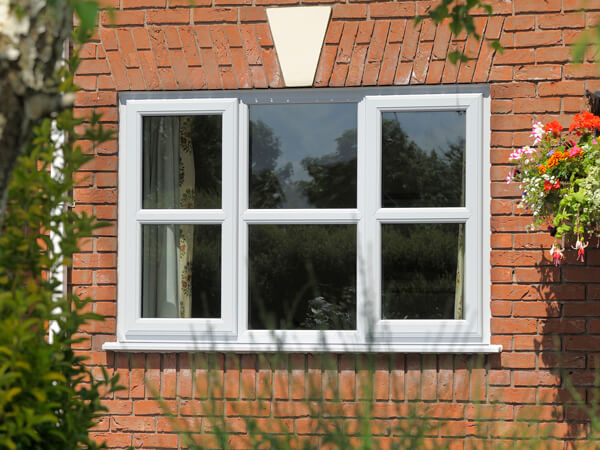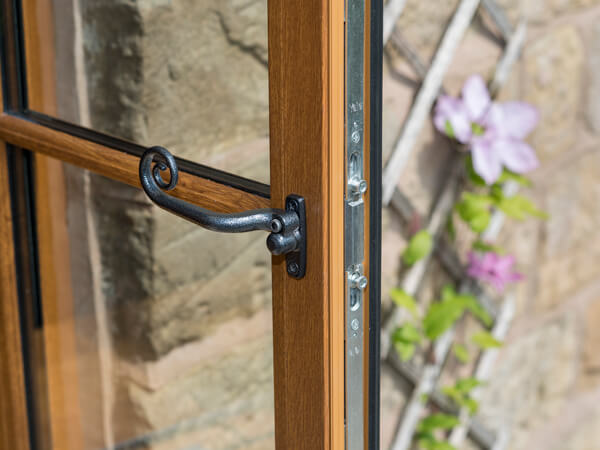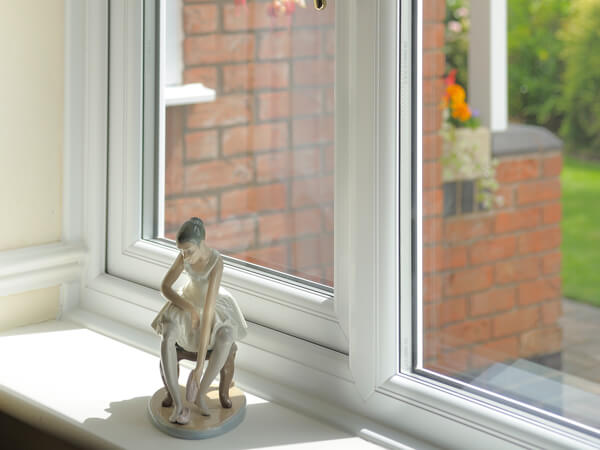 PERSONALISE THE DESIGN
Once you have settled on the kind of window you want, you can then tailor the design to your liking, including selecting the colour, glazing and hardware.
There is sure to be a combination which will effortlessly achieve the desired effect…
If you wish to turn your UPVC windows into a statement feature of your home, our colour finishes are perfect for you. Cream, Grey, Chartwell Green and Black-Brown are among the most popular and boast the same low-maintenance qualities as our most popular gloss white option. On top of this we also offer dark Red, Blue and Green colour options. All of the colours above showcase a woodgrain texture which mimics the appearance of painted wood to excellent effect.
Glass doesn't have to be plain…
Whether you choose clear or textured glass, it's important to put some thought into the glazing. Privacy glazing, often used for bathrooms, is a great investment for your home. The combination of both privacy and energy efficiency delivered simultaneously is offered through a range of glass designs which each create a different visual effect with textured patterns. Please ask your design consultant about the full range of textured glass and the levels of privacy that each pattern provides.
A variety of designs and styles…
Our handles are beautifully created by our experienced craftspeople who have perfected their design and functionality. You can see the numerous designs when you visit us at our York showroom.
With an ultra-secure locking system built in each handle, you can be sure your home is well protected.
REQUEST YOUR FREE QUOTE
Simply fill in your details for your free, no obligation quotation, and click "Get Quote"
NEED MORE INSPIRATION? REQUEST A BROCHURE
Simply select the brochure(s) you would like to browse, fill in your details, and then click 'Download'.
Step 1 - Please select the brochure(s) you would like:
OUR FINANCE CALCULATOR
See how affordable your home improvement can be with our Finance Calculator.
Want to speak with an Advisor? Give us a call on 0800 318 140
Our friendly team will be pleased to help with any questions you may have.